Beaches Aquatic Center, Inc.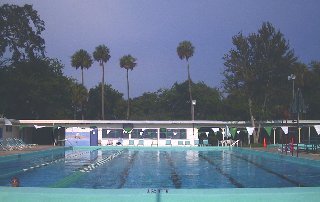 297 Aquatic Drive
Atlantic Beach, Florida 32233
Telephone (904) 246-3822
---
LAP SWIMMING
Lap Swimmers are able to swim YEAR-ROUND in a 82 degree heated pool.
A "Liability Release Form" needs to be signed by all lap swimmers before lap swimming is allowed.


NO GUESTS ARE ALLOWED IN THE FALL/WINTER SEASON.
GUESTS ARE ALLOWED IN THE SUMMER SEASON WEEKDAYS FROM 10:00 AM UNTIL 4:00 PM.
ALL GUESTS MUST REGISTER IN THE POOL OFFICE.
You must be 18 years of age to be able to lap swim.
Call June at 246-3822 for additional information.
---
Click on mailbox

to send us an email
[Home]
[Membership]
[Lessons]
[Pool Rules]