Beaches Family Medicine
340 16th Avenue North
Jacksonville Beach, Florida 32250
(904) 247-1911

Click on a name below to see the individual's credentials:

Vaughn E. Dobalian, M.D., J.D.
John C. Tanner, D.O.,F.A.S.A.M.
Bryan T. Oronsky, M.D.
Stephanie Kinsey, PA-C
Millie Tanner, R.D.,L.D.,C.D.E.

Vaughn E. Dobalian, M.D., J.D.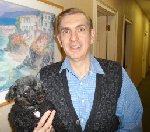 …Doctor Dobalian completed his Master of Science and Bachelor of Science degrees from the Massachusetts Institute of Technology (MIT) prior to going to Vanderbilt Medical School. After graduation from Vanderbilt with his Medical Doctor degree, he entered and completed some postgraduate residency training in surgery at Harvard Medical School, Beth Israel Hospital. He then elected to enter the field of Family Practice and fulfilled all the requirements and has practiced Family Medicine for over 25 years. He has continued to perform office surgical procedures over the years.
Dr. Dobalian is Board Certified in Family Practice and a Diplomat of the American Board of Physician Specialist. He is a member of the American Academy of Family Physicians, and the American Association of Physician Specialists. Prior to joining Beaches Family Medicine, he has worked as a Family Practice physician in Tennessee, New York City and California since 1984. He also furthered his education by obtaining a Juris Doctorate degree from Brooklyn Law School and has assisted patients and attorneys in medical legal issues . Dr. Dobalian has been a pilot since his high school days and enjoys flying airplanes and helicopters. He is an avid boater and scuba diver.
John C. Tanner, D.O., F,A.S.A.M.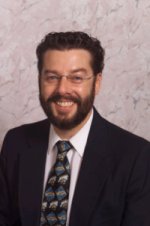 John C Tanner, D.O., FASAM … earned his BS degree in Medical Technology from the Pennsylvania State University and he graduated with honors from Hahnemann Medical College and Hospital (currently Drexel University) as a Physician Assistant. He worked in Family Practice and had a faculty appointment at the Hahnemann Medical College. After graduation from Philadelphia College of Osteopathic Medicine, he moved to Jacksonville where he now lives with his wife in Neptune Beach. Their son works in the computer field and their daughter is majoring in sciences at the Burnett Honors College at the University of Central Florida. He is Board Certified in Addiction Medicine by the American Board of Addiction Medicine. He serves on the Board of Directors for the American Society of Addiction Medicine. He is one of about 300 Fellows of the American Society of Addiction Medicine. He is credentialed as a psychiatrist at the psychiatric hospitals, Wekiva Springs Center and River Point Hospitals where he also serves as president of the physician staff. He is a frequent speaker on addiction and psychiatric topics both locally and at national conferences. He has worked in addiction and behavioral medicine since 1984. He completed postdoctoral training at four area hospitals in the Jacksonville Health Education Program in association with the University of Florida School of Medicine. He does psychiatric consultations at Baptist Medical Center-Beaches where he had served on the Board of Directors and as Chief of Staff in the past. He is Board Certified in Family Practice & Geriatric Medicine. Since 1987, he has served as Medical Director at Avante of Jacksonville Beach, a rehabilitation and skilled care facility.
Bryan Oronsky graduated with a B.S. in English literature from Princeton University prior to earning a doctorate in biochemistry from the Universite Catholique de Louvain in Brussels, Belgium followed by an M.D. from the University of Miami.
He has written numerous medical and device-related patents across many medical disciplines including psychiatry, chronic pain, obesity, and dermatology. In addition to taking care of patients at Beaches Family Medicine where his focus is on addiction psychiatry, Dr. Oronsky currently serves as the Chief Medical Officer for RadioRx, a biotechnology company. For Dr. Oronsky, the two roles of physician and drug developer are intertwined, creating a synergy that enhances his work with patients.
As a fan of 70s era rock bands such Styx, Pink Floyd and Led Zeppelin, Dr. Oronsky believes in high volume on his stereo but not in the office so that he can take his time with patients and really listen to them. As the famous Dr. Osler suggested a century ago, "Listen to your patient, he is telling you the diagnosis."
…A native of the Beaches, Stephanie embarked on her career as a Physician Assistant at the University of Florida where she earned her B.S. degree in Physician Assistant. She furthered her education by attending the University of Nebraska where she received a Master's Degree also in Physician Assistant studies with emphasis in family medicine. She has enjoyed practicing in her home town of the Beaches since completing her studies. She is a member of the National Association of Physician Assistants as well as the Florida Academy of Physician Assistants. She was regional director of the Northeast Area of the Florida Academy for many years. When not taking care of patients, Stephanie enjoys tennis, the beach, and spending time with her family.
Millie Tanner, R.D., L.D., C.D.E.
…is a registered and licensed dietitian with a BS degree in Nutrition in 1983 from Purdue University. She is a Certified Diabetes Educator and has over 30 years experience in clinical dietetics in inpatient hospital, cardiac rehabilitation, outpatient clinic settings and currently works at Beaches Medical Center.She is a member of the Academy of Nutrition and Dietetics, the Jacksonville Dietetic Association, and Jacksonville Association of Diabetes Educators. She enjoys competing in triathlons and is an active member of the Hammerhead Triathlon Club.
She and Dr. Tanner have been married since 1986.
Our Home Page
New Patient Registration Forms
Web Site designed by